Goral Gandhi earned her master's in Applied Biology from the King Edward Memorial Hospital, University of Mumbai, for her research work on "Quality Control in Laboratories".
Goral Gandhi spent a part of her research period at the quality control laboratory, Hammersmith Hospital, UK.
She subsequently served as a Research Fellow at the In-Vitro Fertilization Laboratory of the University Hospital, Belgium and Egyptian IVF Centre, Cairo, where she gained extensive experience in all ART techniques and Laboratory management.
Throughout her career, Goral Gandhi has been actively involved in clinical research in embryology. Her research activities are geared towards developing innovative culture and cryopreservation methodologies to improve clinical pregnancy outcomes. Her research projects are focused on egg and embryo vitrification, single sperm cryopreservation, blastocyst cultures, embryo growth and selection, and gamete/embryo micromanipulation.
Having trained at the Kato Ladies Clinic, Japan for vitrification of embryo and oocyte, her passion is vitrification. Egg Banking and Fertility Preservation is a project close to her heart and she has introduced highly successful Fertility Preservation Program at many ART centers.
Her current research projects are focused on the selection of the most viable and disease free embryo with the highest possible implantation potential through the use of PGD and PGS techniques.
Goral Gandhi regularly participates in meetings and courses conducted by ESHRE, ASRM, ISAR, ACE and other Organizations. She keeps herself updated with the latest developments in the field and is responsible for standardizing the latest cutting edge technologies at the laboratories that she has directed.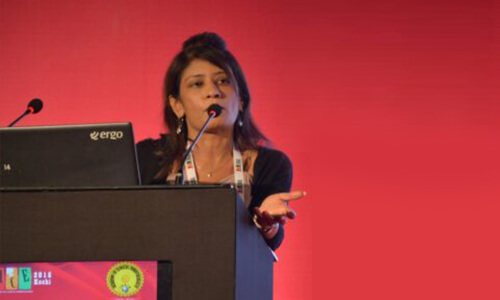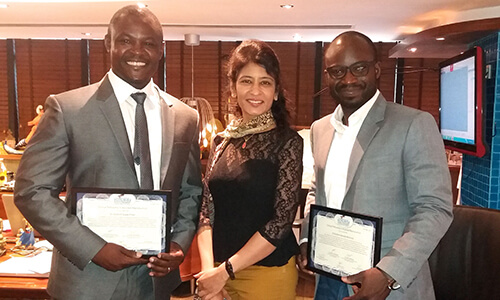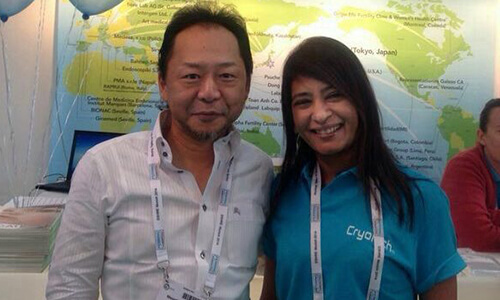 Some of the conferences that Goral Gandhi has been a part of are as mentioned below:
Gave an invited talk on " Choosing the right embryo – Current perspectives " at the Life 2018 conference. 23rd, 24th and 25th November 2018
Moderator for a Panel Discussion on Embryo Morphology and its Clinical Impact on 25th February 2017 organized by ACE in Pune
Organizing Secretary of WETI 2016 – Srilanka from 8th -11th December 2016
Faculty at the LIFE Conference on Infertility & High Risk Pregnancy from 4th-6th November 2016 held in Bangalore, India
Faculty at the ACE Conference, Jaipur
Faculty at the ISAR Embryology COnverence, New Delhi, 2016
Faculty at the ISAR Embryology Conference at Anand , 5th to 7th August, 2016.
Conducted Vitrification WorkshopaatISAR Embryology Conference, Anand.
Panelist and Faculty at the 5th International Congress of Academy of Clinical Embryologistsheld in Jaipur from 26th – 28th August 2016
Organizing Secretary of WOOSP 2015 held at Seychelles from 3rd – 6th September
Faculty at the ACE Conference, Cochin, 2015
Faculty at the Fertility Preservation Conference, Gurgaon, India., 2015.
Faculty at the FEM Conference from 21st– 23rd November, 2015 in Mumbai, India
Attended ESHRE Conference 2014 held in Munich, Germany
Organizing Secretary at WOOSP from 7th – 10th August, 2014 in Jaipur
Panelistand Faculty at ISAR 2014, Indore, India
Organizing Secretary, CART 2013,, held at Goa from 6th to 9th October 2013.
Conducted Pre-Congress Vitrification Workshop on 4th October 2013, CART 2013
Faculty at the ACE Confernece, Bangalore, India
Attended the ESHRE Conference 2013 held in London, UK
Attended the Pre Congress Workshop on Academic Authorship Programme at ESHRE Conference 2013, London.
Organizing Secretary, WOOSP 2012, held at Goa from 12th to 15th
Conducted Pre-Congress Vitrification Workshop on 10th September at WOOSP 2012,
Organizing Secretary, IVF Lite 2011, held at Goa from 11th to 14th August.
Conducted Pre-Congress Vitrification Workshop on 10th August, 2011., IVF Lite 2011,.
Organizing Secretary , ET 2010, held at Lavasa from 2nd to 5th December
Conducted Workshop on IUI training on 1st December, 2010, ET 2010, Lavasa.
Attended the Cryopreservation workshop held in Singapore, 2009
Attended the ESHRE Conference 2006 held in Lyon, France
Attended the ESHRE Conference 2004 held in Vienna, Austria